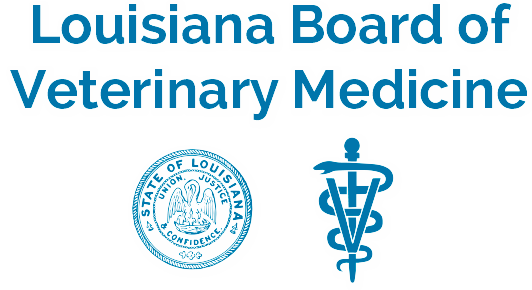 You Can Now Renew Certifications Online!
Continuing Education Policies

Emergency Rule due to COVID-19 Pandemic
– In its April meeting, the Board agreed to promulgate an emergency rule as it pertains to continuing education and preceptorships for the 2020-2021 application cycle. In its June meeting, the Board voted to amend and promulgate the Emergency Rule below pertaining to Continuing Education and Preceptorships. With regards to
Continuing Education requirements
, for the application cycles of 2020-2021
(with the CE period of July 1, 2019 through June 30, 2020)
and 2021-2022
(with the CE period of July 1, 2020 through June 30, 2021)
, all licensees are given until June 30, 2021 to complete the required CE hours for both application cycles.  Additionally, there is no limit per application cycle for approved online instruction with third-party grading. The Emergency Rule can be viewed in its entirety at
www.lsbvm.org/wp-content/uploads/2020/06/DOE-2020-COVID-19.pdf
.
How to record CE hours already completed? Continuing education (CE) hours must be indicated in the appropriate box on the renewal application.  Acceptable proof of attendance for the hours indicated must be attached to the renewal application.  If you are unsure you have acceptable proof of attendance, please contact the Board office for assistance.  CE hours submitted with renewal forms for programs not pre-approved by the Board are subject to review by the Board. If any CE hours were completed from July 1, 2019 to June 30, 2020, please submit proof of attendance and indicate the number of hours completed on the '20-'21 application. Any missing hours will be rolled over to the '21-'22 application cycle and will have to be completed by June 30, 2021 and included with the '21-'22 renewal application.
---
The Louisiana Board of Veterinary Medicine Continuing Education Policy Statement for DVMs
The Louisiana Board of Veterinary Medicine Continuing Education Policy Statement for RVTs
The Louisiana Board of Veterinary Medicine Continuing Education Policy Statement for CAETs
Record Of Personal Participation for Continuing Education
Act 219 of 2018 Session – No CDS CE Required for LA DVMs & CAETs